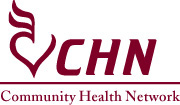 ---
Juliette Manor
Skilled Nursing Residence
169 E. Huron Street
Berlin, WI 54923
(920)361-3092
---
Juliette Manor is a 101-bed skilled nursing residential home, conveniently located in downtown Berlin.
Our team of nearly 120 nursing, recreational, environmental, and rehabilitation experts provide round-the-clock nursing care, physical and occupational therapy, as well as a variety of daily living activities.
Cited by the State of Wisconsin for "excellence in resident care," the nursing residence is Medicare certified.